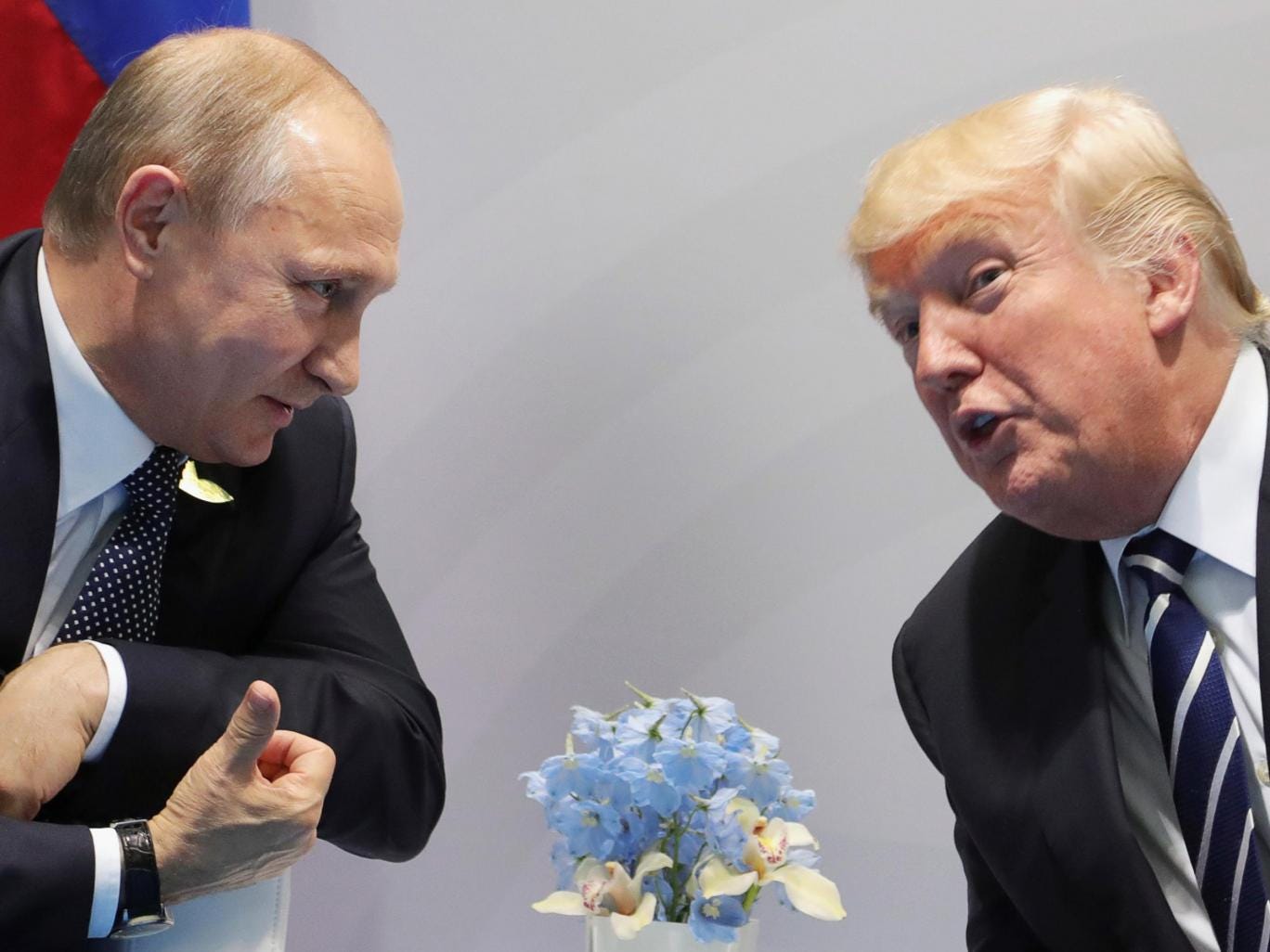 Donald Trump will meet Vladimir Putin in Vietnam tomorrow, the Kremlin has said.
The leaders, who discussed allegations of Russian meddling in the US election during their first face-to-face meeting in July, are both planning to attend the Asia-Pacific Economic Cooperation summit in the city of Danang.
Their paths will cross this week amid an intensifying investigation into claims of collusion between the Republican's election campaign and Moscow.
Mr Trump said before embarking on his Asia tour that he may meet with Mr Putin in Vietnam about Syria, Ukraine and North Korea.
Moscow is thought to be keen on talks as it bids to improve strained US-Russia relations.
Kremlin aide Yuri Ushakov told Russian news agencies on Thursday that a meeting would happen on Friday but said the timing and format had yet to be finalised.
"Right now the time of the meeting is being agreed. It will be on the 10th [of November]," Mr Ushakov told agencies.
Kremlin spokesman Dmitry Peskov said plans for formal talks remained under discussion but added the leaders' paths would cross at some point.
But US Secretary of State Rex Tillerson, on a visit to Beijing with the President, questioned whether the two leaders would have enough to discuss to warrant formal talks.
"There's never been an agreement, certainly not to a full bilat[eral],"€ he said, although he added it would not be unusual if the two men had a spontaneous "pull-aside meeting" if they bumped into each other.
"The question is whether we've got sufficient substance [for a more formal meeting] and we're working with the Russians, as you know, on a number of difficult areas," said Mr Tillerson.
"We're in contact with them and the view is that the two leaders are going to meet if there's something sufficiently substantive to talk about that would warrant a formal meeting."
Mr Putin and Mr Trump spoke in person for more than two hours during their first meeting at the G20 summit in Hamburg in July.